What Is SEO?
SEO stands for "Search Engine Optimization." The concept is pretty simple. Search engines like Google and Bing create their algorithms to match search queries (the words people use to search for what they need) with the most relevant website. A good marketing agency understands what these search engines are looking for and can build a website to land at the top of search results. The trick is knowing how these algorithms work.
The main focus of any search strategy is a solid keyword. Once you have the right key-phrase, you can get to work applying it to your website.
How Important is SEO?
Now, companies are starting to invest in SEO specialists, making the market more competitive. Proper keyword research, Meta descriptions, and keyword density are the difference between eroding and thriving online. Most researchers agree that only a fraction of users scroll past the top three spots on SERPs. That means if you're among the millions below those results, you're missing out on a lot of traffic. 
Fair or not, search engines like Bing, Yahoo, Google can make or break a new business. If you're not using SEO, your company won't last long in the digital age.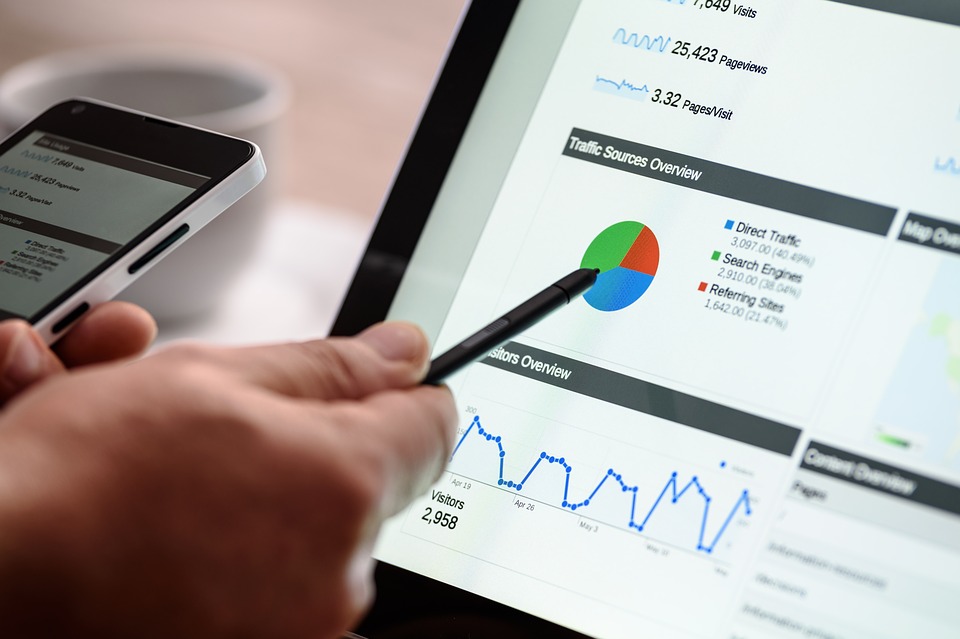 Google Algorithms 
In order to make web pages appear in the top three organic search positions, SEO is a way to adhere to Google's algorithms so it's more easily read, analyzed, assessed, and ranked. No legitimate marketing agency will tell you they know Google's algorithm. They want to keep it a secret. However, decades of experience working with SEO tells industry leaders what the best practices and how to adjust to the latest updates.
Crawlability
You might be wondering what exactly does Google's algorithm do? A search engine like Google is made up of a crawler, an index, and an algorithm. The crawler follows the links that spread out like waterways through your website. When Google's crawler finds your website, it'll read everything on that page and then save content in the index.
From there, Google uses common metrics to assess what the crawler has gathered so they can rank your pages for specific keywords. When a user searches with that keyword, presto, you show up. There's a lot more math and computer savvy involved with that process, but at least know you have a better understanding. 
We break down these factors into two different camps:
On-page SEO
On-page SEO factors are all the things you can influence on your website. From the content you write to the structure of your website pages, everything on your site influences the user experience. 
The structure of your website, your site speed, and the content of your site are the most important elements of on-page SEO. When a user comes to your site, it should be intuitive, easy, and fun to read. Your content should drive them through your website, allowing them to quickly funnel their way to the pages they need. 
Off-page SEO factors
Next to on-page SEO factors, there are off-page SEO tactics that search engines often use to rank your site. These off-page SEO factors are a bit more difficult to influence, though. The two most important factors are a strong social media presence and relevant links to your site. 
Social media is a free way to build your brand and connect with your target audience in a friendly way. 
It's also important to have the right links to your site. Proper links should come from authoritative sites that have a strong history and are relevant to what your site is about. Conversely, Having the bunch of random links will hurt your ranking. 
You should also keep your competition in mind when you're building your off-page SEO. Think of it this way, the more people in your niche, the harder and longer it will be to get to the top of search results. 
User Experience (UX)
All of these tactics, from the technical to the content, should give your user the ultimate UX (user experience). When people go to sites, they want to land on something relevant. They want the words to read smoothly and be relevant to their initial search. They also want the transition from page to page to be fast and intuitive. All these factors play a major role in how people perceive your website. If they have a good user experience, they will continue to engage with your content.
Google and other search engines see these exchanges and track your progress continuously. If you continue to adapt and change your website to the needs of your users, you'll be surprised at how quickly you'll get to the top.
Conclusion 
Search engine optimization is always about your audience. These metrics just help you track how well people are engaging with your content. Collecting this type of data and using to change your strategy is what good SEO is all about  When people love what you do and keep returning, search engines see that and give you a better ranking. By understanding what your customers want and providing that information in quality content, you'll begin to thrive online.
It's not surprising that so many more small businesses are getting on the SEO train. That's why its so important to start building your search strategies now. It can be daunting, especially if you have thousands of pages to optimize, but with the right help, you can start dominating your competition. 
You can see why this process is very time-consuming and requires research, data, experience, and above all, patience. 
Contact Vissina today for a free consultation.